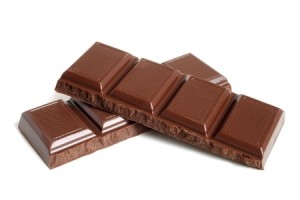 While it isn't bad to eat at night, it's important to watch what foods you eat before bedtime. You should avoid foods with high fat content, as these foods can cause reflux that affects your ability to swallow and could be making you sick. Here are three foods you should consider not eating before bed:
1. Chocolate
The fat content and the caffeine make chocolate a no-no before bed.
2. Cheese
Again, the fat content in cheese is what creates health problems.
3. Citrus
Citrus fruits are highly acidic, so eating these at night can give you horrible acid reflux and indigestion. The effects of these fruits vary depending on the person, but overall they're good to avoid just before bed.
Source: Women's Health Magazine

Share and Enjoy